MINT NOW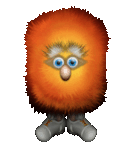 The Groovy Roadmap Ahead!
Crypto Gonks Deflationary NFT's
The beginning (COMPLETED)
In the beginning there was the word, and the word was Gonk. So cosmic! The mad scientist's laboratory has been established. Gonk DNA has been sourced.
ADOPTION BEGINS (COMPLETED)
We've done it! The Gonk is no longer extinct! The genesis Gonk is alive! Our mad scientists have begun the cloning process. Pre-mint for the first 500 community members to get on our whitelist. Far out man!
5% SOLD - PICK ME! - IN PROGRESS
Public mint begins. Anyone can adopt a Gonk! Become a Gonk parent. Such positive vibes, dudes.
30% SOLD - Sweep the floor
Time to setup the Gonk Traders Club – a discord channel only for Gonk owners, full of alpha info, charts and trading signals for crypto currencies and NFTs. Yeah man, I got chills!
Free to play CryptoGonks Mini Game Development begins with prizes for Gonk Holders. Get those bonus vibes going on. Right on groovsters!
50% SOLD - Free I tell you!
Work begins on free & funky "Pixel Gonks" NFT for all you crazy cool Gonk owners (just pay GAS and get one per Gonk owned). Create a Community Pool using 20% of all ETH raised (up to now, and from this point on) for prizes, giveaways and more. Gonktastic!
60% SOLD - Share the love
Share the love: we donate $100,000 worth of Ethereum to the "Australian Koala Foundation" to help save a real creature from extinction. Get all the fuzzy feels.
Construction started on the "Gonks Royale Arena" Mini Game and the rewards Token "Fuzzy Coin". Remember dudes and dudettes, 1 Fuzzy Coin = 1 Fuzzy Coin.
80% SOLD - Let's get physical
Production begins of physical Gonk toys and T-shirts. Construction of the online merch store begins. Prizes of physical items for lucky Gonk holders. Oh yeah man.
90% SOLD - Honey I blew up the Gonks
Construction starts on Giant Gonks! The Gonks "Laboratory Fusion" feature, lets you turn two Gonks into a single GIANT Gonk! Bigger Gonk, bigger rewards and better odds in the Royale Arena mini game. Whoa!
100% SOLD - Become one of us:
Work begins on the Mad Scientist Society (Launchpad). Owners of a full Gonk set get membership. Right on! PLUS creation of the Great Gonk DAO for all holders of Giant Gonks.